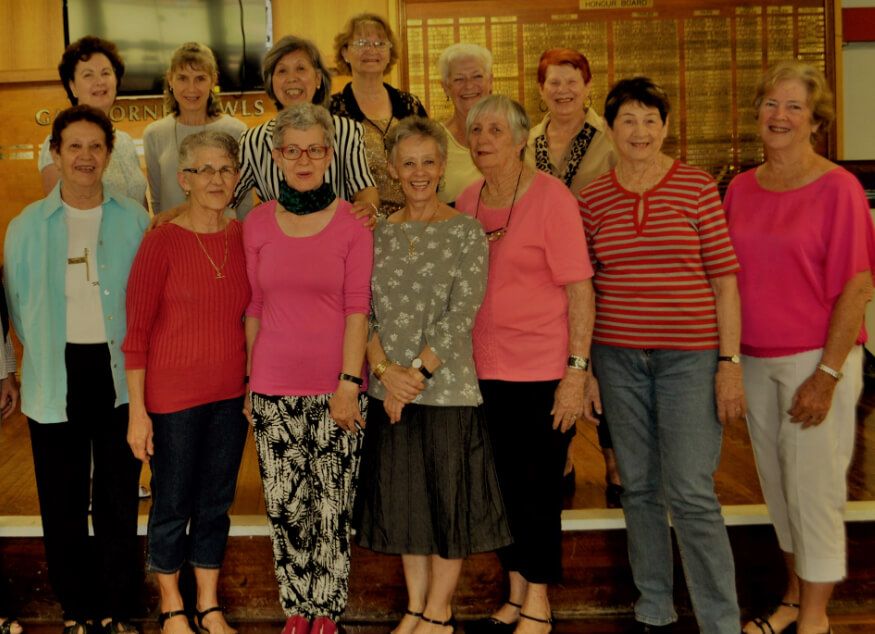 All abilities welcome
Line dancing every Friday morning from 10.30am to 1pm All welcome to come and dance for as long as you like - several different dance routines taught each time
Cost of instruction is $10.00 and includes morning tea
Gaythorne Bowls Club offers the opportunity for any budding dancers to join our local group of line dancers.
For more information on Line Dancing and to book please call Lyn Tomkins on 0481 965 028
About line dancing
A line dance is a choreographed dance with a repeated sequence of steps in which a group of people dance in one or more lines or rows, all facing either each other or in the same direction, and executing the steps at the same time.
Unlike circle dancing, line dancers are not in physical contact with each other.
Line dancing is a form of dance that takes place with a group of people. Participants line up in rows and execute the same movements in a synchronized manner.
Everyone dances alone, side by side, facing the same direction in lines or rows. .... Each dance consists of a sequence of steps that are repeated throughout the music. Although a variety of music may be used, the major emphasis is on country-and-western music.
Line dancing involves people standing in lines and performing dance movements together. It consists of patterned foot movements that are usually performed to a number of counts per sequence, and then the sequence is repeated.
The dances are done one-wall, two-wall, or four-wall.